You are currently browsing the monthly archive for November 2011.
We just finished reading Charlotte's Web.  That is SOME BOOK.
We have  The Magic Pudding to read next.
Tomorrow is Thanksgiving.  Thanks!
This is Real Simple's Slow cooker vegetarian chili.  Perfect for the Nativity fast!
Just released from Flourishes is "The First Noel" stamp set.  It is a mix between a woodcut and a silhouette illustration.  My love of Orthodox Christian iconography led me to use the halos in a very traditional way.  I know Thanksgiving is this week, and there is still much time for sending holiday greetings, so please visit Flourishes for this set and other fun sets if you would like to put a hand-made touch on your Christmas cards this year.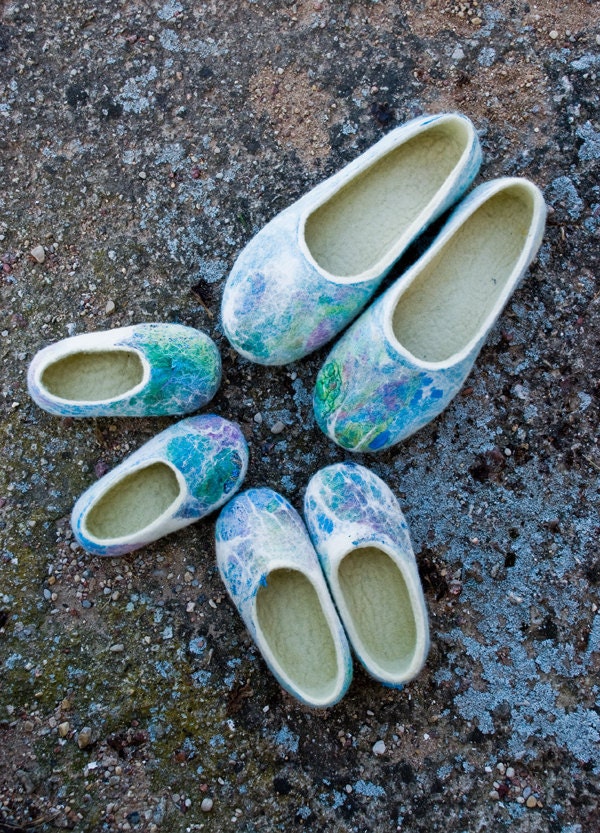 Wouldn't these be a lovely way to warm your feet? Wool slippers from Bure Bure.
Today I went to have tea and lunch with Jane and her friend Emma at Dragonmoon Tea Room.  Fabulous.  We had croissant sandwiches, deviled eggs, "Blue Eyes" tea, and amazing chocolate pudding.  I highly recommend that you have tea there.
It is nearly 10pm, and I need to go grab some things from the attic, but these earthquakes are terrifying. The last place I want to be is up in the attic during one.  We just had a 4.7ish earthquake about a half hour ago while Jane and I were doing a puzzle.  She sensed my fright, and calmly said to me, "It's okay if we die, mommy."  Lord have mercy.